The Edge
The PiXL Edge
As a school we want to provide students with every chance to enjoy learning and achieve their academic potential. However, we also recognise and value the importance of those attitudes, attributes and skills essential for employability and life.
The PiXL Edge is a framework for schools, devised to develop and accredit these attitudes, attributes and skills.
Working with organisations like the CBI (Confederation of British Industry), PiXL have identified those skills and attitudes which employers are looking for, those that give students 'The Edge' when others have gained the same academic achievements as they have. PiXL have categorised these attitudes, attributes and skills, identifying five key areas:
Leadership
Organisation
Resilience
Initiative
Communication
Through a series of accredited tasks and activities (including target-setting and self-reflection) The Edge enables students to systematically enhance their skills. In doing so they are then empowered to identify what, alongside their exam results, makes them successful and the standout candidate moving forward.
There has been no national framework drawing together and accrediting the huge range of valuable activities which students undertake alongside their academic activities. Until now. The Edge provides the framework to accredit these skills at Apprentice, Graduate and Masters level, all of which are endorsed by PiXL business and industry partners.
At Wolfreton we introduce The Edge to students through their vertical tutor groups. Students can then log on during identified sessions in school and also from home. They are able to identify and plan activities which may include both curricular, extra-curricular and personal out-of-school challenges. The Edge website provides a wide range of suggested activities, there really is something for everyone. Once activities have been undertaken, students complete a reflection which tutors then validate against agreed standards.
Students can access The Edge here: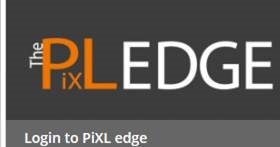 As a school we are recognising, and rewarding through the House Points system, those who regularly log on and complete activities.
For more information about The Edge, or what else your son / daughter could do, please contact your child's Head of House.