Staff triumph in Hull 10K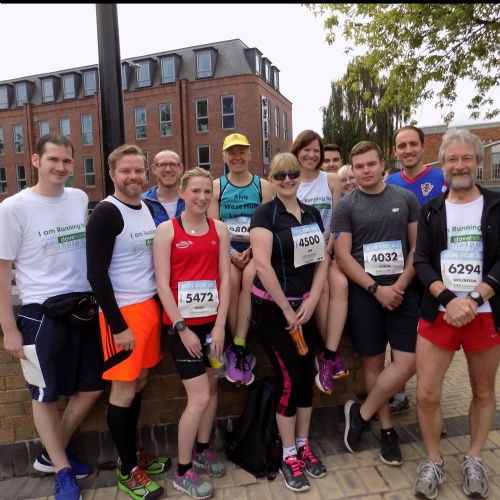 We have just received notification from the Events team at Jane Tomlinson's Run for All that Wolfreton staff who took part in the Team Challenge in the Hull 10K on Sunday 19 June 2016 were overall winners in all three categories.
Staff ran the 10K individually, raising funds for two local charities, Dove House Hospice and the Daisy Appeal. However, the school also took part in the Team Challenge. Teams in each of the challenges had to have a minimum of four members and there were three categories – open, mixed and female. This added an extra dimension, with Wolfreton staff pitting themselves against other organisations. In the open and female categories, the average time of the first four team members home was used to calculate the winners, while the times of the first two men and first two women counted in the mixed category. Wolfreton staff triumphed in all three categories! Well done to everyone who took part.