Academic Awards Evening 2021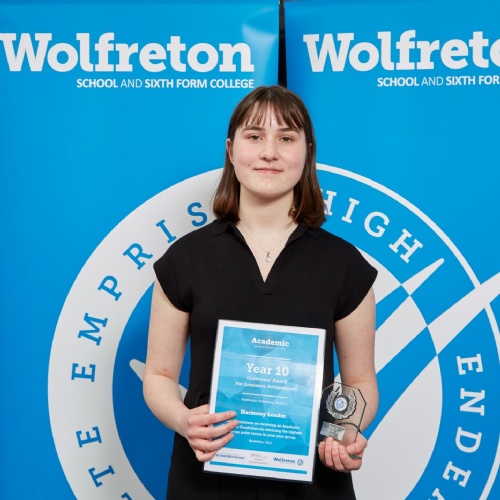 On Thursday 25 November 2021, we were delighted to host our annual Academic Awards Evening for Key Stage 4 and 5 and students.
The event is held to publicly recognise and celebrate the efforts and achievements of our students during the preceding year. Congratulations to those who were nominated and received an award.
This year, Lizann Lowson (CEO of The Consortium Academy Trust) joined our event as our Guest Speaker, Harmony and James showcased their musical talent as students and parents arrived and Lynda Dennett received our Fellowship Award for her outstanding contribution to Wolfreton School and Sixth Form College.