Year 6 Open Evening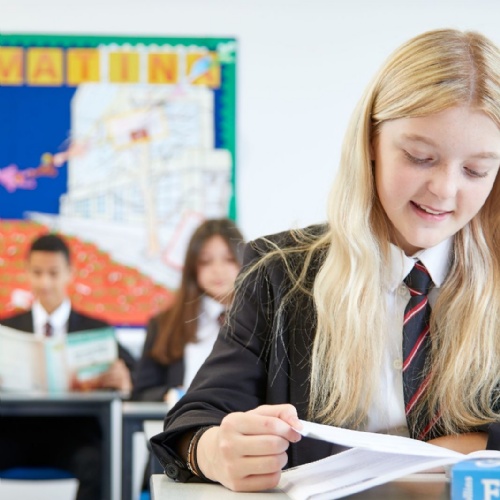 We are delighted to announce further information about our Year 6 Open Evening which will take place on Wednesday 20 October 2021, from 5.00pm to 8.00pm.
We understand that choosing the right secondary school for your child is an incredibly important decision. To enable you to find out more about the benefits of your child joining us at Wolfreton, we are delighted to invite you to our Year 6 Open Evening.
Our open evening will give you the opportunity to visit our school and find out more about our aims, values and expectations. By providing a tour of our school you will be able to visit the different subject areas, meet subject teachers and ask questions about the curriculum and personal development opportunities we provide at Wolfreton.
We look forward to welcoming you to this event and will be happy to answer any questions you may have.
Access to the Event
To allow our prospective students to visit our site safely at this time, we will be offering tours in small groups and tickets for the event must be booked in advance. Arrival times for tours are available at various time slots between 5.00pm and 7.30pm.
To register for free tickets, please visit the link below. A maximum of 3 tickets can be registered per household. Please ensure you register for a ticket for all attendees.
Each prospective student will be able to attend with up to two guests; each guest will be required to have a ticket, unfortunately we will not be able to accommodate any additional people.
Access to the open evening will be via our Well Lane entrance only. Parking is available on site, but we would advise you to attend without your car wherever possible.
As you arrive please show us your ticket, either on your mobile or printed out. Your arrival time will be printed on the ticket. Please adhere to these times to enable us to manage numbers on site at any one time.
As we continue to support public health efforts, we would remind all visitors to remain vigilant to the symptoms of COVID-19. Please do not attend the event if you or any member of your household has symptoms of COVID -19 or if you or any member of your household has been advised to self-isolate. If you are able to take a Lateral Flow Test before attending the event, this will further support our efforts to reduce any transmission. This is a request not a requirement; confirmation of this will not be sought.
Face coverings are optional but are advised given the majority of our classrooms are indoors.
If you have any queries regarding our open evening please email enquires@ wolfreton.co.uk
We look forward to welcoming you to Wolfreton.
Please note: This is subject to any changes due to COVID restrictions.